Biomarkers and Immunomarkers for Pulmonary Tumor Pathology
With this online course we want to emphasize the need for a precise determination of the biomarkers and immunomarkers involved in lung cancer for the selection of the appropriate treatment, or to decide the suitability of the patient to receive a certain treatment.
We are going to review the "state of the art" of the most well-known determinations: we are going to see in depth the new biomarkers and their correct interpretation and how we can adjust the treatment guidelines to each patient.
We also consider the in-depth exploration of new genetic and molecular technologies, and the value that they bring to diagnosis today.
At the end of the course we want the assistant to be able to establish the diagnosis based on the biomarkers and immunomarkers with their adequate interpretation, cut-off points and adequate determination technique, and know how to indicate the aptitude or not of the treatment. >
In an extraordinary way, in this online course each bio or immunomarker will be analyzed by an expert pathologist or molecular biologist (interpretation, quantification, analysis, diagnostic utility) and a professional oncologist (assessment, decision of treatment, targeted therapies, immunotherapy, clinical trials). The objective is to highlight the importance of multidisciplinary team work, fundamental for the precision diagnostic decision and the selection of effective therapy.
The course is designed for pathologists, oncologists, radiologists, surgeons, pulmonologists and hospital molecular biologists.
Enrollment periods:
1st term: from 15/7/2021 to 26/9/2021
2nd term: from 10/1/2021 to 12/26/2021
3rd term: from 10/1/2022 to 27/3/2022
4th term: from 1/4/2022 to 6/26/2022
>> Event validated with the Ethic Code of FENIN
Module 1 - Sample collection and processing
Module 2 - Histological and histmorphological study of lung cancer
Module 3 - Determination of EGFR in lung
Module 4 - Determination of ALK in lung
Module 5 - Determination of Ros1 in the lung
Module 6 - Determination of PDL1
Module 7 - Determination of BRAF and KRAS
Module 8 - Determination of RET and MET
Module 9 - Determination of NTRK
Module 10 - Other bookmarks (Her2)
Module 11 - Bio and Immunomarkers in cytological sample
Module 12 - Masterclass: NGS lung panels and liquid biopsy in lung
Biomarkers, from theory to practice: Presentation and discussion of real cases of biomarker-based diagnoses and their clinical implication
VIDEO MANUAL DE MATRICULACIÓN:
Si ya te Matriculaste
ACCEDE al CAMPUS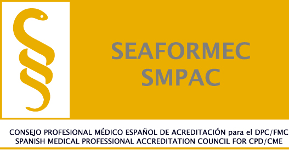 La actividad con número de registro 0163D-0166D/06/2021, ha sido acreditada por el Consejo Profesional Médico Español de Acreditación (SEAFORMEC) y por el Consejo Europeo de Acreditación de Educación Médica Continuada (EACCME) con 22 créditos.
Management
Dr. Luis Paz-Ares
Jefe de Servicio de Oncología Médica
HU 12 de Octubre, Madrid
Nº de colegiado 28/374465-8
Ilustre Colegio Oficial de Médicos de Madrid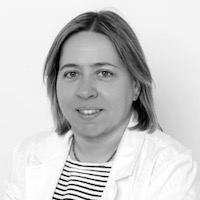 Dra. Ana Belén Enguita
Especialista en Patología Pulmonar en el Servicio de Anatomía Patológica.
Hospital 12 de Octubre, Madrid
Nº de colegiada 282856909
Ilustre Colegio Oficial de Médicos de Madrid