Arterial Hypertension and Vascular Risk
Welcome to the Arterial Hypertension and Vascular Risk Module!
High blood pressure (BP) is a major risk factor for cardiovascular disease morbidity and mortality. Its high prevalence is favored by the progressive aging of the population, as well as by the frequent presence of disorders that facilitate it, such as obesity, diabetes and chronic renal disease, or that increase vascular risk, such as dyslipidemia.
Unfortunately, the degree of control of ETS is achieved in less than 50% of hypertensives. Possible causes include failure to detect secondary causes of hypertension, inadequate adherence to therapy, or resistant hypertension.
Primary care physicians have a key role in addressing the hypertensive patient, as you are the one who will receive and follow most of them. You need to know not only how to diagnose hypertension, but also how to assess overall cardiovascular risk, with tools such as 24-hour ambulatory blood pressure monitoring, carotid ultrasound, ankle/brachial index measurement, bioimpedance, and central blood pressure, measure the speed of the pulse wave, and to know how to detect secondary causes (captopril test, adrenal vein catheterization) and therapeutic possibilities (renal sympathetic denervation, adrenalectomy, renal artery angioplasty), as well as unusual pharmacological treatments.
1. BASIC ASSESSMENT OF THE HYPERTENSIVE PATIENT
(Dr. Manuel Gorostidi)
2. BLOOD PRESSURE MEASUREMENT: MAP (AMBULATORY BLOOD PRESSURE MONITORING)
(Dr. Alex de la Sierra)
3. SECONDARY: WHEN TO SUSPECT IT
(Dr. Anna Oliveras)
4. HYPERTENSIVE CRISIS IN THE HEALTH CENTER
(Dr. Manuel Gorostidi and Dr. Rafael Santamaría)
5. HTA AND DIABETES
(Dr. Josep Mª Galceran)
6. OTHER RISK FACTORS (SMOKING, LIPID LOWERING TREATMENT, ANTICOAGULATION, ANTIAGGREGATION)
(Dr. Maria Abad)
7. HTA AND CHRONIC KIDNEY DISEASE
(Dr. Esther Rubio)
8. HTA AND HEART (HYPERTENSIVE HEART DISEASE, CORONARY HEART DISEASE, VALVE DISEASE, HEART FAILURE)
(Dr. Pilar Mazón)
9. HTA IN THE FRAIL AND NON-FRAIL ELDERLY PATIENT (BASIC ASSESSMENT TOOLS)
(Dr. Ernest Vinyoles)
10. HTA RESISTANT AND HTA REFRACTORY
(Dr. Julian Segura)
Credits
CCFCPS. CFC del SNS.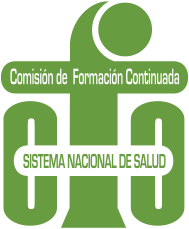 Management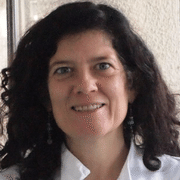 Dra. Anna Oliveras
Jefe Sección HTA y Riesgo Vascular. Servicio de Nefrología
Hospital del Mar, Barcelona
Nº de Colegiado 25119
Col·legi Oficial de Metges de Barcelona