A4. Management of iron deficiency with or without anemia in Digestive pathology
Welcome to the online course on Managing iron deficiency with or without anemia in digestive pathology!
Anemia is the main independent factor for allogeneic transfusion. There is growing evidence that treating anemia reduces transfusion and improves patient outcomes.
In 2015 an editorial in Nature Magazine (1) "Save Blood, Save Lives" highlighted the available evidence on the cost in lives and the economic cost of over-transfusion and the need for urgent to raise awareness and train clinicians in this field. In the same article, he emphasizes the treatment of anemia as the first pillar of "Patient Blood Management", a strategy accepted as the best practice to avoid over-transfusion and improve clinical safety. Also recently (04/03/2017) the "European Commission on Health safety" has published two guides on "Patient Blood management" (PBM). One aimed at health authorities and another aimed at hospitals, developed through a service contract from the Public Health Program, to help the implementation of PBM in member countries and thus avoid unnecessary transfusions. In addition, PBM has been approved and promoted by the World Health Organization since 2010 and is widely accepted as current best practice.
The scientific society the Anemia Working Group (AWGE) is multidisciplinary (www.awge.org) and for years it has dedicated its efforts to research in this field and, above all, to training / education in the treatment of anemia in different contexts to avoid over-transfusion and improve clinical safety.
This is the fourth refresher course in the treatment of anemia aimed at gastrointestinal pathology. There is a classical opinion that anemia disappears when the underlying process is cured and it often does, but most of these processes are chronic and by treating it we can improve your quality of life, reduce transfusion and improve morbidity and mortality. In recent years, much progress has been made in understanding the pathophysiology of inflammatory or chronic anemia and the advantages of its treatment in different contexts. These advances have revealed what role intravenous iron and erythropoietins can play in its treatment.
1. Epidemiology of anemia in digestive pathology and its consequences
(A. del Val)
2. Iron metabolism and pathophysiology of iron deficiency
(Manuel Muñoz)
3. Diagnostic parameters of anemia and / or iron deficiency
(JA García Erce)
4. Therapeutic options for anemia in a patient with gastrointestinal pathology
(E. Bisbe)
5. Anemia and / or iron deficiency in inflammatory bowel disease
(Santi García)
6. Anemia and gastrointestinal bleeding (upper and lower)
(Miguel Montoro)
7. Anemia and / or iron deficiency before and after bariatric surgery
(Carles Jericó)
8. Anemia and malabsorptive syndromes. Celiac disease
(Laura Carot)
9. Preoperative optimization of gastrointestinal cancer
(Mª Jesús Laso)
10. Clinical cases
(A. del Val, E. Bisbe)
Management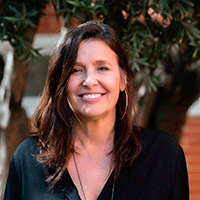 Dra. Elvira Bisbe
Consultor. Servicio de Anestesiología y Reanimación
Hospital del Mar-Esperança
Nº de Colegiado: 24281
Colegio Oficial de Médicos de Barcelona
Coordination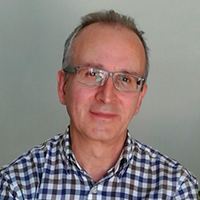 Dr. Adolfo del Val
Jefe Clínico Unidad de Gastroenterología
Hospital Universitari i Politècnic La Fe, Valencia
adolfo.val@uv.es
Staff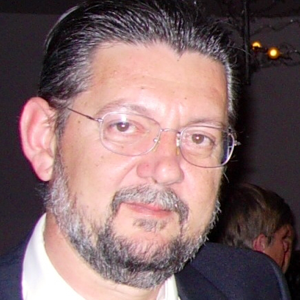 Dr. Manuel Muñoz
Profesor Medicina transfusional, Departamento de bioquímica
Universidad de Málaga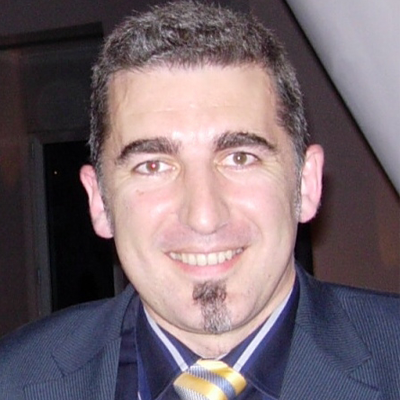 Dr. José Antonio García-Erce
Director Banco de Sangre y Tejidos de Navarra
Servicio Navarro de Salud
Nº Colegiado: 38/4263
Colegio Oficial de Médicos de Tenerife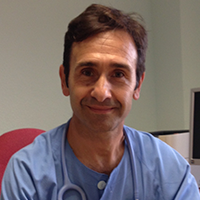 Dr. Santiago García López
Especialista Servicio de Gastroenterología
Hospital Miguel Servet, Zaragoza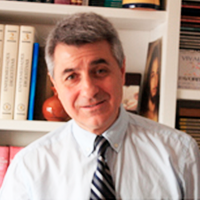 Dr. Miguel Montoro
Especialista Servicio de Gastroenterología
Hospital San Jorge, Huesca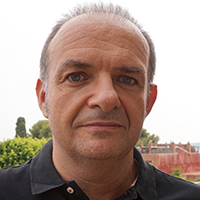 Dr. Carlos Jericó Alba
Especialista de Medicina Interna
Hospital Moisés Broggi, Barcelona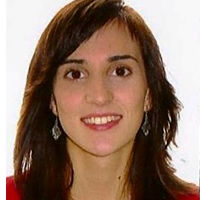 Dra. Laura Carot Bastard
Servicio de Aparato Digestivo
Hospital del Mar, Barcelona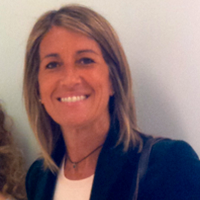 Dra. María Jesús Laso
Especialista de Anestesiología y reanimación
Hospital Universitari Parc Taulí, Sabadell
Testimonials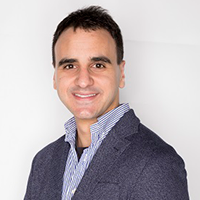 Dr. Francesc Bas i Cutrina - Especialista Aparato Digestivo en Hospital Universitario de Bellvitge, Barcelona
"Valoro el Curso de forma muy positiva: Contenido ameno, con casos clínicos y funcionamiento correcto de la plataforma del campus virtual. Un gran curso."