Biosecurity and Quality in Pre-analysis in the Pathological Anatomy Laboratory
This course will cover the pre-analytical processes of the Pathological Anatomy laboratory but from the point of view of biosafety and safety at chemical risk, process control and quality management of themselves. It is basic in all laboratory processes to have control of the pre-analytical conditions of carving, processing and microtomy, which cease to be dark spots to become the center of attention, as critical steps for quality in the staining technique, subsequent nucleic acid extraction and for unambiguous diagnoses.
We will pay attention to these processes during this course, to work with the highest quality from the extraction of the sample from the human body. Likewise, we dedicate a whole chapter to talking about autopsies, since, carried out with quality, they provide a quantity of data of maximum interest to learn and transfer to diagnoses of subsequent tumor conditions. We have to delve into the different types and accompanying legislation. In all these mentioned processes, health professionals are exposed to two types of risks: chemical and biological risk.
The chemical risk seems quite assumed, but in this course we are going to delve into how we should minimize our exposure to it, which must be our daily exercise at all hours.
The biological risk has been exacerbated with the health alert that we have just come out of without the agent being eradicated.
Therefore, we must assume that our biological samples are potential containers of infectious agents, and we must learn how we must act from now on to be protected against them.
All teaching staff hope that you like the course, but above all that you can extract all the information that is beneficial to you in order to improve the control, quality and protection against the risks involved in applying pre-analytical processes in the laboratory of Pathological Anatomy.
INTRODUCTION
Importance of quality in Pathology processes and course objectives.
Dr. Xavier Matias-Guiu Guia
MODULE 1
Biosecurity and chemical risk in the Pathological Anatomy laboratory.
Dra. Teresa Hernández
MODULE 2
Carving and sample processing systems.
Dra. Teresa Hernández
MODULE 3
Microtomy adapted to the subsequent, conventional and automated test.
Dra. Elena Gonzálvo
MODULE 4
The autopsy of the 21st century. Comprehensive and safe approach
Teresa Hermida and Silvia Carnicero
Mandatory and recommended bibliography
Final Exam

Credits
Pendiente de acreditación por el Consejo Profesional Médico Español de Acreditación (SEAFORMEC) y por el Consejo Europeo de Acreditación de Educación Médica Continuada (EACCME).
Management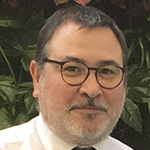 Dr. Antonio Martínez-Pozo
Jefe de servicio de Anatomía Patológica del Hospital Clínic de Barcelona. Director del PGC de la SEAP-IAP
Hospital Clínic, Barcelona
Número de colegiado: 31276
Colegio de Médicos de Barcelona
Coordination
Dra. Teresa Hermida
Facultativa especialista de AP del C.H. Responsable de las áreas de Patología Torácica y Patologia Autópsica del adulto, Especialista en Medicina Legal y Forense. Co-coordinadora del Grupo de Trabajo de Autopsias de la SEAP-IAP
Complejo Hospitalario Universitario A Coruña
Nº colegiado: 8245
Colegio Oficial de Médicos A Coruña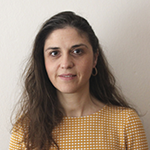 Dra. Silvia Carnicero
Médico y Antropóloga Forense, Instituto de Medicina Legal Cantabria y coordinadora del grupo de trabajo Autopsia Médico Legal de la SEAP-IAP
Instituto de Medicina Legal Cantabria
Nº colegiado: 3939/6099
Colegio Oficial de Médicos de Cantabria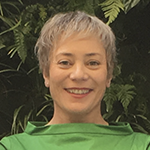 Teresa Hernández
Experta en Calidad Industrial. Coordinadora del Programa de Garantía de Calidad de la SEAP-IAP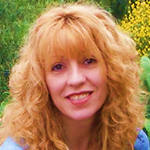 Elena Gonzalvo
Especialista del laboratorio de Anatomía Patológica.
Hospital Clínic de Barcelona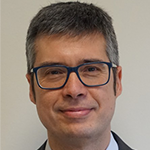 José Ramón Hernández Sánchez
Jefe de Proyectos y Sistemas del Centre de Diagnòstic Biomèdic (CDB)
Hospital Clínic de Barcelona
Staff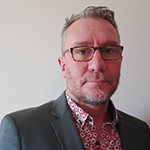 Javier García Palomo
Responsable de Área de Nivel 3 de Contención Biológica (NCB-3)
Banco Nacional de ADN Carlos III (Nucleus, USAL)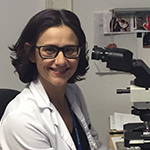 Dra. Mar Iglesias Coma
Facultativa especialista de Anatomía Patológica
Hospital del Mar-IMIM, Barcelona
Nº colegiado: 34302
Colegio Oficial de Médicos de Barcelona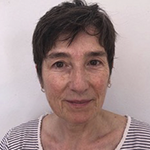 Cristina Pons
Evaluadora Experta de la SEAP-IAP.
Nº colegiado: 11704-C
Colegio Oficial de Biólogos de Barcelona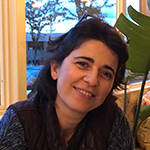 Dra. Rita María Regojo
Facultativa especialista de AP, responsable de autopsia fetal y pediátrica, Co-coordinadora del grupo de trabajo de Autopsias de la SEAP-IAP
H. Universitario La Paz, Madrid
Nº colegiado: 282856890
Ilustre Colegio de Médicos de Madrid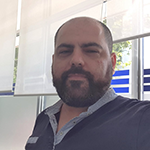 Dr. Rafael Sánchez
Facultativo especialista, responsable de Calidad y Seguridad de Anatomía Patológica
H. Universitario Reina Sofía, Córdoba
Nº colegiado: 141408279
Colegio Oficial de Médicos de Córdoba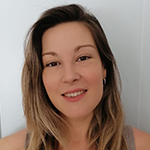 Jennifer Sancho
Especialista del laboratorio de Anatomía Patológica
Instituto de Medicina Legal y Ciencias Forenses de Valencia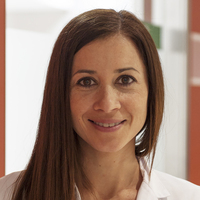 Dra. Cristina Teixidó
PhD Servicio de Anatomía Patológica
Hospital Clínic de Barcelona
Nº de colegiada 22063-C
Colegio Oficial de Biólogos de Barcelona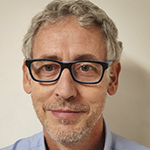 Carlos López
Coordinador de Sistemas de Información del Centre de Diagnòstic Biomèdic (CDB)
Hospital Clínic de Barcelona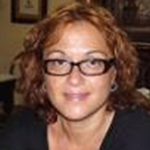 Yolanda López
Coordinadora de la Unidad de la Calidad del Centre de Diagnòstic Biomèdic (CDB)
Hospital Clínic de Barcelona
Nº colegiado: 4902
Colegio Oficial de Químicos de Cataluña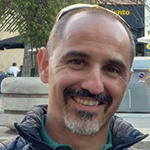 Fernando López
Ingeniero Industrial Superior - Director Técnico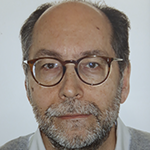 Dr. Lluís Bonamusa
Especialista de Producto Patología Celular, Medicina de Precisión
Nº colegiado: 17410
Colegio Oficial de Farmacéuticos de Barcelona