Clinical electrocardiography
Welcome to the online clinical electrocardiography course!
This online course corresponds to "XXX Clinical Electrocardiography Course" realized at the Son Espases Hospital in Palma de Mallorca, Illes Balears, in February 2015. This edition brings together all the new concepts in electrocardiography, some of them still unpublished. It is an eminently practical course. It reflects the experience of the speakers to the usefulness of the electrocardiogram (ECG) in various clinical situations. It tries to prove that the ECG has diagnostic, prognostic and therapeutic utility.

Virtually all clinical cases are vivid, real-life examples. Correlation is made with imaging techniques when necessary and includes a self-evaluation with numerous examples, namely 50 cases type test with feedback on each question.

This formation is located next to the group of professionals specializing in Family Medicine, Internal Medicine, Intensive Care and Emergency to achieve continuing education of theoretical and practical knowledge. The methodology is carried out in line towards the achievement of the main objective, which is the recognition of patterns that characterize electrocardiograms; so first of all, it has structured the material in a didactic, entertaining and easy to understand. The various papers have attached a presentation with own notes of the same speakers, in order to better assimilate the contents, in addition to download the document as reference material. - Vehicular language: Spanish
1. Anatomy of the heart applied to knowledge in electrocardiography. Electrophysiological basis for understanding the electrocardiogram.
2. Activation of the heart and generation of the electrocardiogram.
3. Frequent technical errors during the performance of an ECG and their impact on the diagnosis.
4. The normal ECG. Normal patterns and variations. The difficulty of stating with certainty that an ECG is "normal".
5. Changes in intraventricular conduction and their clinical significance.
6. The ECG in cardiomyopathies.
7. Electrophysiological basis for understanding arrhythmias.
8. Types and clinical assessment of bradyarrhythmias.
9. Diagnostic ECG patterns of tachycardias with wide QRS
10. Tachyarrhythmias with narrow QRS and their treatment.
11. Patterns of ischemia, injury and necrosis.
12. The EGC in acute coronary syndrome. Differential diagnosis of repolarization disorders.
13. Location of coronary occlusion in STEMS through the ECG.
14. Frequent errors in the assessment of acute coronary syndromes.
15. The ECG in ischemic heart disease due to arteriosclerosis.
16. Standard and special shunts.
17. Electrophysiological basis for understanding the electrocardiogram.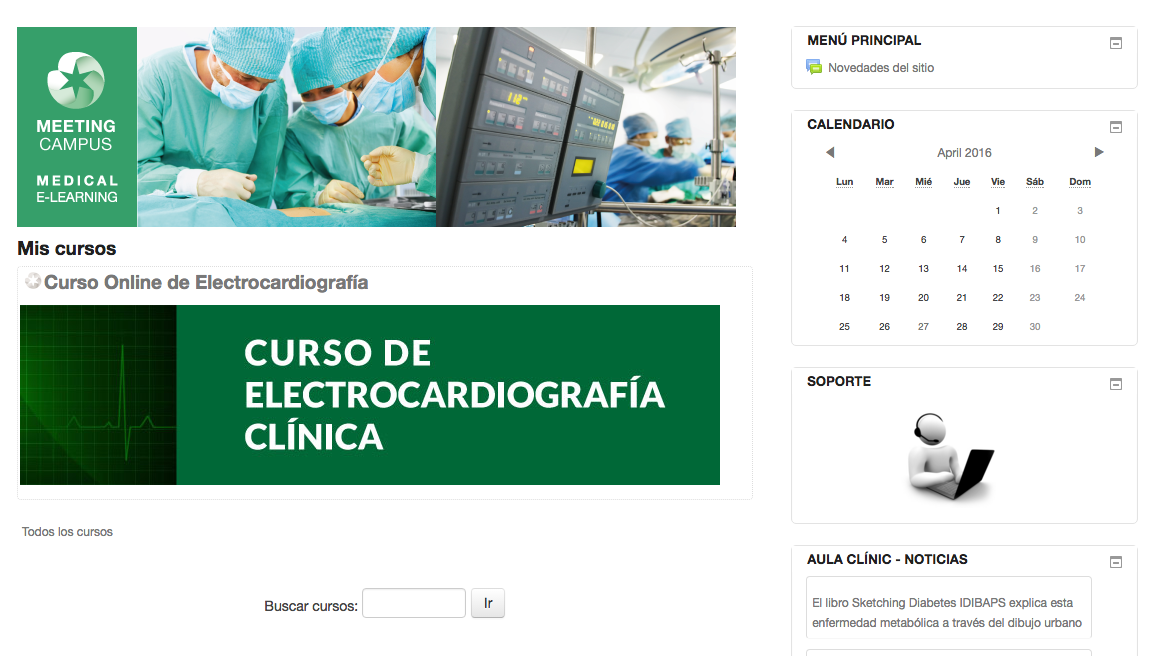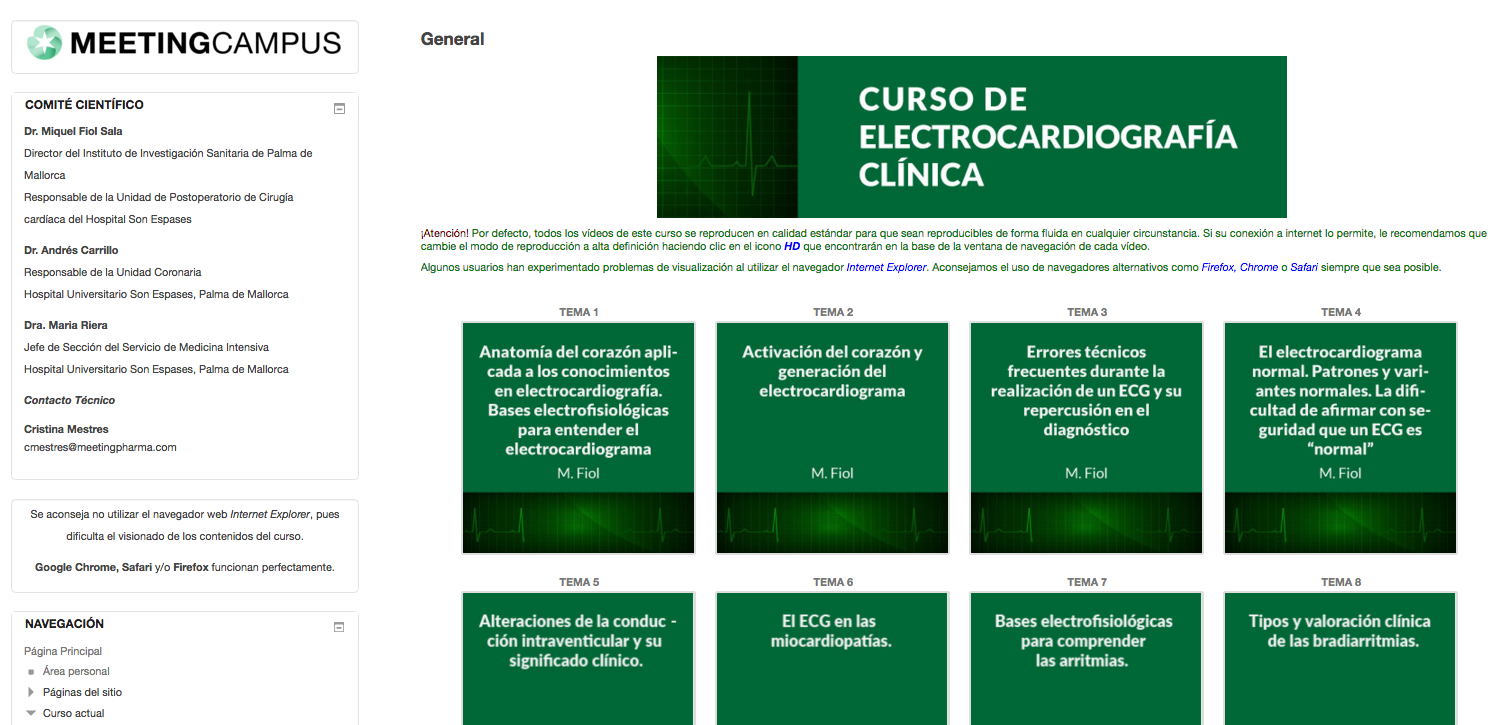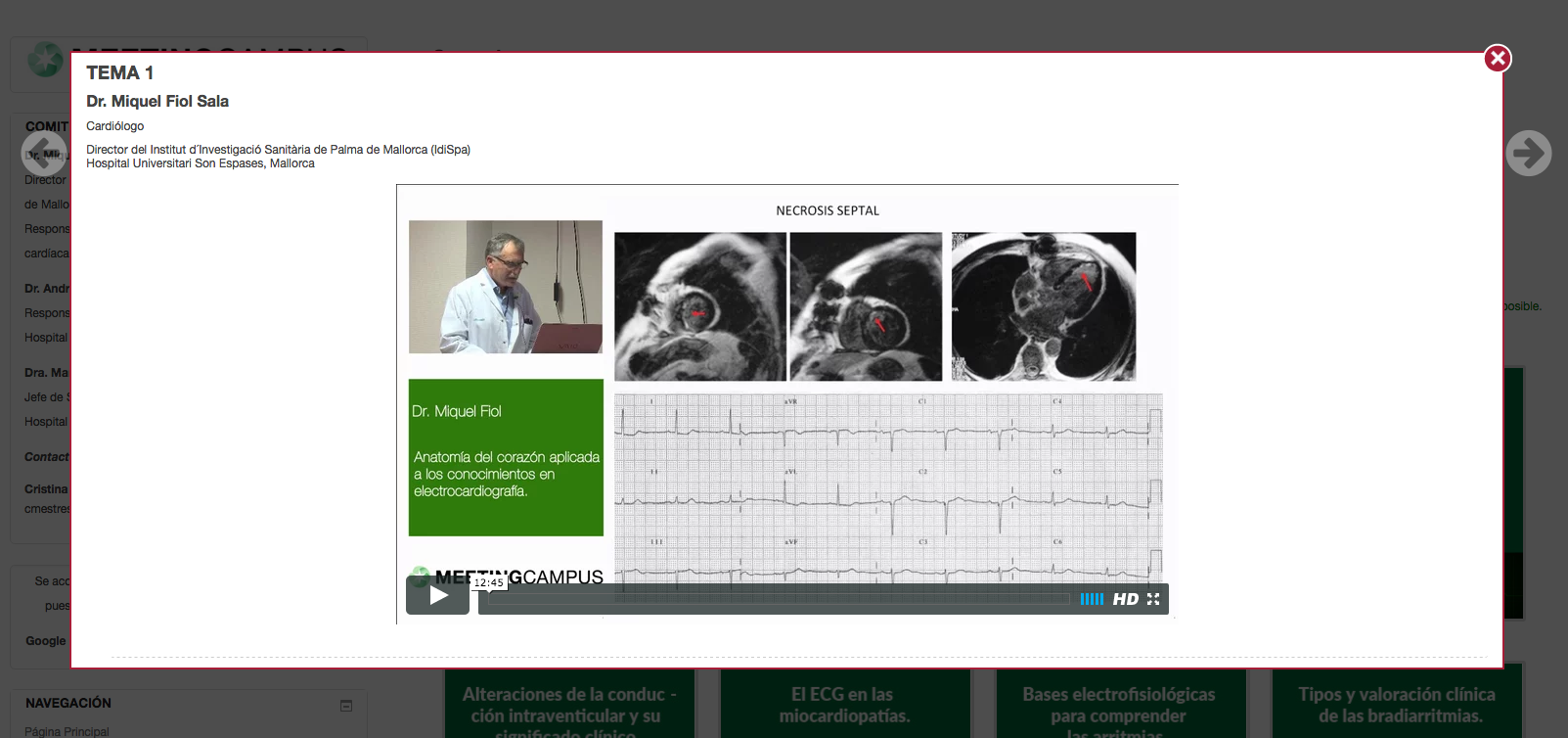 Management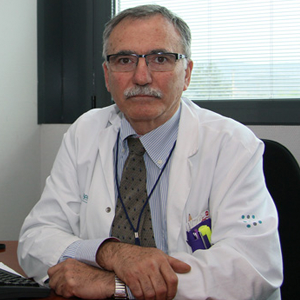 Dr. Miquel Fiol Sala
MD, PhD - Director científico del Instituto de Investigación Sanitaria de Palma. Servicio de Medicina Intensiva.
Hospital Son Espases, Mallorca
Nº de Colegiado 1746
Col·legi Oficial de Metges de les Illes Balears
Staff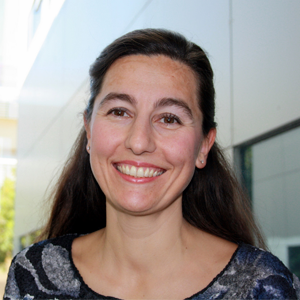 Dra. Maria Riera Sagrera
MD, PhD - Jefe de Sección de la Unidad de Postoperados de Cirugía Cardíaca. Servicio de Medicina Intensiva.
Hospital Universitari Son Espases, Palma de Mallorca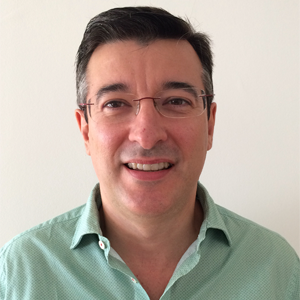 Dr. Andrés Carrillo López
MD, PhD - Jefe de Sección de la Unidad Coronaria. Servicio de Medicina Intensiva.
Hospital Universitario Son Espases, Palma de Mallorca