Psychiatry during and after the health emergency by Covid-19
At the time of preparing this online course, a substantial portion of the world's population is in partial or total confinement due to the SARS Cov-2 pandemic.
This health emergency is transforming and will transform our social uses, our economy and, obviously, our health system in ways that are difficult to predict.
This course aims to describe the impact of the Covid-19 pandemic and to anticipate some of the changes that are coming in the field of mental health and care for people suffering from mental disorders, as well as in the specialty itself, Psychiatry; Psychiatry understood in a broad sense, also including aspects of medical psychology and health promotion that are undoubtedly part of the doctrine of the specialty.
From next Monday, April 27th at 18:00 (Spanish peninsular time), we will launch during 2 weeks (from Monday to Friday at the same time), through the continuing education platform Meeting Campus, each module with doctors Eduard Vieta and Celso Arango commenting and exposing data on the 10 chosen topics.
In addition, we will make available to the participants an e-mail to send us any questions that may arise.
The course consists of bibliographical references and some self-evaluation questions at the end of each module, which have a brief explanation as feedback.
Finally, it will be necessary to pass the final exam of the course (to which only Psychiatric Specialists will have access) and complete the satisfaction survey to obtain the official certificate with the continuous training credits.
* Tutorial for registration and access to the Course by means of an invitation coupon:
We recommend to not use the Internet Explorer web browser, as it makes it difficult to view the course contents. Google Chrome, Safari and/or Firefox work perfectly.
MODULE 1
Introduction to the course: Covid-19 and mental health
MODULE 2
Psychiatrists acting as internists: we are doctors
MODULE 3
The psychiatric interconsultation in the time of the coronavirus
MODULE 4
Effects of the pandemic on patients with severe mental disorders
MODULE 5
Confinement and its impact on mental health
MODULE 6
Telematic visits: Remote Community Psychiatry
MODULE 7
Healthcare workers and their mental health
MODULE 8
Teaching and research in times of pandemic
MODULE 9
Psychiatry and COVID-19: Questions and Answers
MODULE 10
Conclusions: Post COVID-19 Psychiatry
Si ya te Matriculaste
ACCEDE al CAMPUS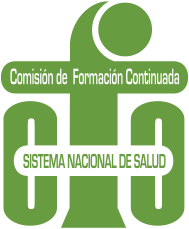 Actividad acreditada por el Consell Català de Formació Continuada de les Professions Sanitàries - Comisión de Formación Continuada del Sistema Nacional de Salud con 1,9 créditos - Nº de Registro. 09/027969-MD
Management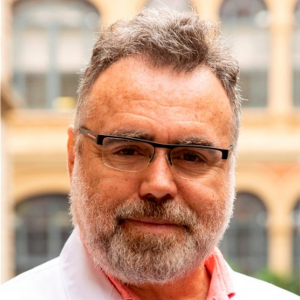 Dr. Eduard Vieta
Jefe de Servicio de Psiquiatría y Psicología
Hospital Clínic, Barcelona
Nº de Colegiado 24535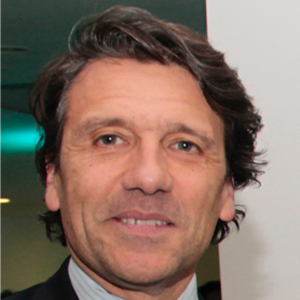 Dr. Celso Arango
Jefe de Servicio de Psiquiatría
Hospital General Gregorio Marañón, Madrid