Test Barcelona-2: Introduction, administration and scoring
The Barcelona Test is a general neuropsychological assessment instrument widely used in clinical practice and research. The new version, Test Barcelona-2, involves a radical update of the fundamentals of neuropsychology: a new functional brain model is introduced and the outdated approach focused on the cerebral cortex is abandoned. In addition, Internet technologies are introduced in management, scoring, psychometrics and reporting.
The Barcelona Test-2 represents a great update of the previous version: update of the functional systems of the tests, redesign of materials, rationalization of variables, expansion and re-conceptualization of psychometry, inclusion of neuropsychiatric and functional evaluations , among other novelties.
This course aims to provide basic knowledge about the Barcelona-2 test in terms of updating, objectives, content, administration and scoring. It is, fundamentally, about providing the necessary knowledge for the administration of the test in its conventional and electronic versions.
This course is complemented by the Advanced Course that we will launch in the fall:
Test Barcelona-2: interpretation (neuropsychological semiology and pathology).
---
General objectives.
The course "Test Barcelona-2: introduction, administration and scoring" has as its main objective to provide the necessary training to understand the structure and composition of the test, as well as its administration and scoring. These objectives are specified below:
Analyze the brain functional model underlying the evaluation: five functional blocks
Differentiate the elements that make up the Test Barcelona model
Update the contents and general technical aspects of Test Barcelona
Understand the full protocol and the abbreviated and specific versions
Know Latin American adaptations
Learn psychometrics and corresponding normative data
Analyze the different neuropsychiatric and functional evaluations
Correctly apply test administration and scoring rules
---
Who is it addressed to…
Due to its scientific and practical content, this course is aimed at psychologists, neuropsychologists, psychiatrists, neurologists and speech therapists (speech therapists), who wish to update themselves in basic neuropsychological examination, taking the Barcelona-2 Test as a model. It is also of interest to neuropsychology students who are beginning in cognitive exploration.
First part.
1.1. Introduction and fundamentals. Jordi Peña-Casanova, Margarita Torrente Torné
1.2. Test Barcelona-2: Latin American versions. Jordi Peña-Casanova, Miracle from Heaven Jaén Vega
1.3. Test Barcelona-2: registration, visit and start. Jordi Peña-Casanova
Second part.
2.1. Test administration and scoring standards. Jordi Peña-Casanova, Laia Vinaixa-Campos
Module 1: Oral language - Orientation - Attention
Module 2: Written Language
Module 3: Motor – Praxis
Module 4: Perception – Gnosis
Module 5: Memory
Module 6: Abstract - Executive
Third part.
3.1 Normative studies and definition of cognitive profiles. Gonzalo Sánchez Benavides, Jordi Peña-Casanova
3.2. Specific cognitive profiles. Sonia Quiñones Úbeda, Jordi Peña-Casanova
Management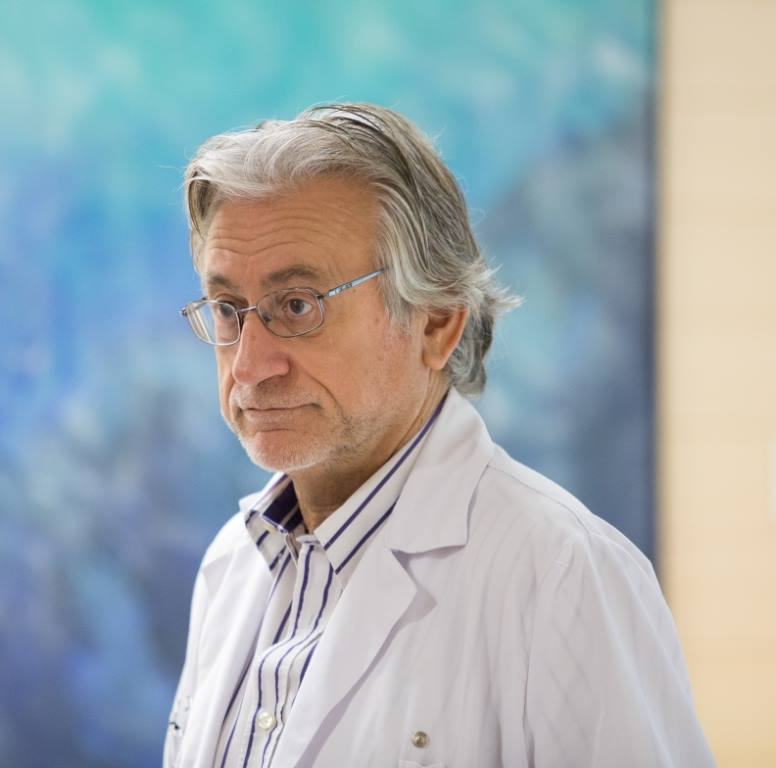 Jordi Peña-Casanova
Director.
Psiquiatría y Med. Legal UAB