Emergencies and management of adverse effects of medications at home
The Home Hospitalization Units (HaD) attend to patients who require hospital intensity treatment, which usually includes parenteral drugs and complex therapies.
The management of these patients includes, not only the evolutionary follow-up of the process that has required the intervention of the HaD (decompensated heart failure, a serious infection ...), but also the detection and treatment of complications related to the drugs we administer.
The correct diagnosis and treatment of these adverse effects at home is, in addition to an essential part of the activity of the doctors and nurses who care for these patients, a basic indicator of the quality of care in the HaD units.
We have designed this course to provide tools to healthcare professionals, both doctors and nurses, for the detection and management of complications related to medication in the homes of patients.
The objective of the course is to improve the knowledge of health professionals, doctors and nurses who care for patients who receive complex home treatments, regarding the different adverse effects of the drugs we administer, their detection and treatment.
Specific objectives
Plan the monitoring of patients admitted to a HaD.
Know the pharmacological interactions and adverse effects of the main groups of drugs used in HaD.
Learn to manage material and medication in routine monitoring and emergencies at home.
Learn how to make decisions when faced with an interaction and / or adverse effect at home and the appropriate treatments.
The modules that make up the course are:
Module 1. MONITORING AND CONTROL OF PATIENTS IN HAD
Introduction - Mrs. Ana María Torres Corts
General guidelines for home monitoring - Dra. Eulalia Balbina Villegas Bruguera
Exploration material and usual pharmacological stock of the team - Mrs. Eva Ángeles Sánchez Martos
Kits of emergency material according to treatment - Mrs. Ana María Torres Corts
Administration of parenteral drugs at home - Dr. Eulalia Balbina Villegas Bruguera and Mrs. Ana María Torres Corts
Module 2. DRUG INTERACTIONS. CORRECT DOSAGE
Introduction - Dra. Eulalia Balbina Villegas Bruguera
Main drug interactions. Review of the medication regimen at home - Dr. David Nicolás Ocejo
Correct combination of drugs and solutions - Mrs. Eva Ángeles Sánchez Martos
Module 3. ADVERSE EFFECTS ASSOCIATED WITH DRUGS AT HOME
Introduction - Dra. Eulalia Balbina Villegas Bruguera
Most common adverse effects of the main groups of drugs - Dra. Eulalia Balbina Villegas Bruguera
Serious acute adverse effects:

Toxicodermias - Dr. David Nicolás Ocejo
Non-dermatological allergic reactions - Dra. Eulalia Balbina Villegas Bruguera
Transfusion reactions - Dra. Eulalia Balbina Villegas Bruguera
Anaphylactic shock - Dr. Francisco Javier Jiménez Moreno
Commission crisis - Dr. Francisco Javier Jiménez Moreno
Forms of administration of emergency medication - Mrs. Ana María Torres Corts
Criteria for referral to hospital emergencies - Dr. Francisco Javier Jiménez Moreno
VIDEO PRESENTACIÓN DEL CURSO
Si ya te Matriculaste
ACCEDE al CAMPUS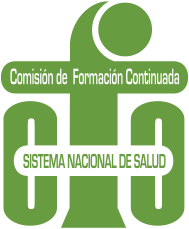 Actividad acreditada por el Consell Català de Formació Continuada de les Professions Sanitàries - Comisión de Formación Continuada del Sistema Nacional de Salud con 1,5 créditos - Nº de Registro. 09/030344-MD
Management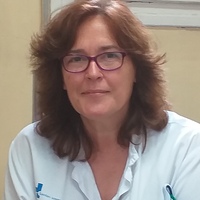 Dra. Eulalia B. Villegas Bruguera
Jefa de Servicio de Hospitalización a Domicilio
Hospital Dos de Maig, Barcelona
Nº de Colegiada 25463
Colegio Oficial de Médicos de Barcelona
Coordination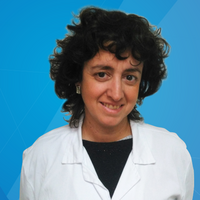 Sra. Ana María Torres Corts
Coordinadora de Enfermería de Hospitalización a Domicilio
Hospital Dos de Maig, Barcelona
Nº de colegiada 33629
Colegio de Enfermería de Barcelona
Staff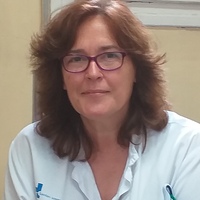 Dra. Eulalia B. Villegas Bruguera
Jefa de Servicio de Hospitalización a Domicilio
Hospital Dos de Maig, Barcelona
Nº de Colegiada 25463
Colegio Oficial de Médicos de Barcelona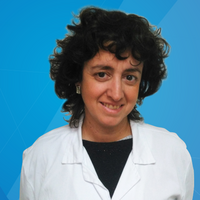 Sra. Ana María Torres Corts
Coordinadora de Enfermería de Hospitalización a Domicilio
Hospital Dos de Maig, Barcelona
Nº de colegiada 33629
Colegio de Enfermería de Barcelona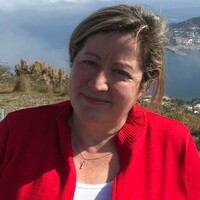 Sra. Eva Ángeles Sánchez Martos
Enfermera de Hospitalización a Domicilio
Parc Taulí Hospital Universitari, Sabadell
Nº de colegiada 30723
Colegi Oficial Infermeria Catalunya COIB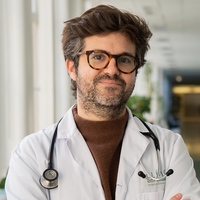 Dr. David Nicolás Ocejo
Coordinador médico del Dispositivo Transversal de Hospitalización a Domicilio
Hospital Clínic de Barcelona
Nº de colegiado 44807
Colegio Oficial de Médicos de Barcelona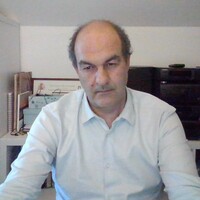 Dr. Francisco Javier Jiménez Moreno
Coordinador de Hospitalización a Domicilio
H. U. Vall d'Hebron, Barcelona